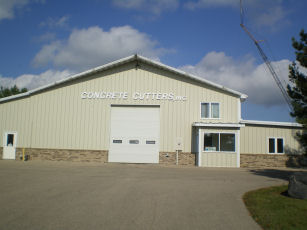 Concrete Cutters, Inc., located in Kaukauna serves Northeast Wisconsin, including the cities of Neenah, Menasha, Appleton, Brillion and Green Bay. Concrete Cutters can provide you with full concrete services for your home (egress windows), industrial or commercial property. Some of our services include Egress Windows(basement windows), Core Drilling, Concrete Grinding and Floor Sawing. For more information about our services, or to schedule a site inspection contact our office. Call us at 920-766-1721 or email us today for prompt & professional attention!
COMMERCIAL – RESIDENTIAL – INDUSTRIAL
EGRESS WINDOWS INSTALLATION FOR NORTHEAST WISCONSIN!
Egress Window Installation complete in North Eastern Wisconsin and the Fox Cities, including Green Bay, Suamico, De Pere, Appleton, Neenah, Menasha, Oshkosh, Kimberly, Little Chute, Manitowoc, Sheboygan, Shawano, Sturgeon Bay, Egg Harbor, and others.
- Machine excavation and wall opening saw cutting
– Install drain tile to tie into existing drain tile for drainage and cover with clear stone
– Install 1 piece window well and 48" x 48" vinyl sliding window
– Back fill for window well.
Phone: 920.766.1721
Basement Floor & Trenching
Curb Sawing
Custom Projects
Driveway Sawing
Fountain Coring
Patio Sawing and Removal
Concrete Removal & Disposal
Egress Windows & Crawl Spaces
Bridge Deck Sawing
Elevator Shafts
Pool Decks
Retaining Walls
Sidewalks
Wall Sawing
Walkway Sawing & Removal
Waterfalls
Concrete Replacement
Site Excavating & Trenching
Core Drilling
Road Slab Sawing
Call Us For a Free Estimate!